Timers
The Challenge will next begin in :
Don't be late !
If you've elected to be in the Midnight Squadron (GMT), click here for some 'how to's'.
----------
To know what time that represents where you are, click here for our Time Zone page.
To join in the Challenge, one needs to :
set aside our daily activities for 20 minutes
take a moment to become more focused and calm
center our attention on a single thing
know when to begin
know when 20 minutes has elapsed
know when to end.
The following video may assist you in accomplishing all of the above. Give it a try.
We suggest using it full screen. Use your computer's letter " f " key to view full screen, and the "esc" key to return at the end.
If you might prefer other formats to simply time 20 minutes ...
-----------
Use this timer as needed. It rings at start, and rings again at end of 20 minutes.
Silence in between the two rings.
It's bell or cymbal is called a tingsha. Just two rings.
Or if you prefer, a recording that gives 5 minute progress reminders and encouragement.
Or even fancier, the reminders couched in a setting that encourages the required brain activity.
It includes 7.83Hz binaural beats, the so-called Schumann resonnances. The sound our Earth makes!
Do have a listen. Then decide which you prefer.
(Or perhaps, use a 20 minute kitchen timer, but much less cool!)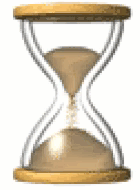 Current time in cities of our world:
Alberta, Calgary Osaka, Japan Beijing, China Mumbai, India Tel Aviv, Israel
Moscow, Russia Milan, Italy Lisbon, Portugal New York, NY Seattle, WA - USA
And finally, here is our Google calendar ...
A découvrir aussi
Membres qui aiment ce contenu